Clairvoyant Medium Pauline Jensen
Let me introduce myself. My name is Pauline Jensen. People often refer to me as a clairvoyant, a psychic, a medium, a tarot reader, a sensitive, an indigo or a lightworker. I tend to prefer saying that I'm a clairvoyant medium and a tarot reader, because those are terms that most people understand and are familiar with!
I'm about as ordinary as people come. But I can also see where peoples' lives are headed. I can communicate with peoples' loved ones who have died. And on occasion, I'm able to see a client's past lives. I blend all of my gifts, senses and skills to give readings for my clients. But if there's one specific need a client expresses, I can set all else aside and focus on that one need.
About Me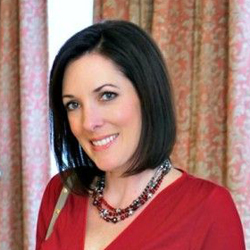 When I'm not working with clients, I enjoy reading, though I often focus on several titles at a time. I enjoy gardening, though I don't spend enough time and often have more weeds than tomato plants. Above all, I enjoy spending time with my beloved family and friends and finding ways we can live our lives to the fullest.
We live in a world that often appears unjust. I do what I can to bring about social justice, improving the human rights situation, and always try to "pay it forward" to make the world a more pleasant place. It helps if we all do our part. Most people, myself included, are continually looking for answers about the world. My current passions revolve around gaining deeper understanding of the world related to reincarnation and past lives.
My Own Story
I spent my childhood and my young adult life wondering what was my purpose in life. But I felt I had no answer to that question. I studied business in college and thoroughly enjoyed it, and eventually landed a professional position in the corporate world.
But I realized I'd still not found that elusive purpose for my life. I was happy in my professional setting, but my life changed direction when I joined a book club on the recommendation of a local psychic. As I immersed myself in all things spiritual, I began to develop my own gifts and skills. I learned how to do tarot readings and joined a company that gave readings online and over the phone. During my years with the company, I gained communication and business skills and, more importantly, confidence.
After several years with the company, I set up my own professional practice giving private in-person psychic tarot readings. I also began to host workshops and classes to help others discover and develop their own gifts and talents.
If you're looking for more information, be sure to explore my website and blog, but don't stop there. There are endless resources available, and no single person has all of the answers. If you prefer in-person consultations, do an online search by ZIP code, county or state to see what's available near you. There are also many groups on social media, but here too, it's important to remember that not everybody is an expert. Read carefully, ponder for a while and if something isn't resonating with you, continue your search for answers.
What I Do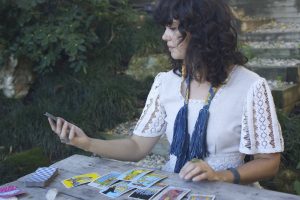 I use my gifts to help bring my clients guidance on what's happening around them right now and where their lives are likely to go. I always remind them that the information that comes out in readings regarding the future is not set in stone; people do, in fact, have free will, and can take actions and make decisions that will effect actual outcomes. And, I'm able to connect spiritually with your loved ones who have passed.
I also offer readings involving past life regression, in which I help clients go back to one or more of their previous lives. While sometimes entertaining, this exercise often proves helpful in dealing with issues in this current life.
Tarot cards are another passion of mine. I also teach workshops on how to do tarot readings, and offer accreditation that makes it easier for new readers to gain credibility and to acquire professional insurance.
My Clients and Their Testimonials
I have many clients who come to me because of the unique skill set I offer. But each client has a different need. Some of them seek confirmation that they're making the right choices or are on the proper path in their lives. Others seek guidance. Some people come to me but they don't know why! They say they just felt like they wanted a reading.
Most people who come to my workshops often say that they had a deep desire to experience spiritual growth. Others were just intrigued. Anyone is free to sign up for a workshop; if the schedules don't work out, I am often able to work out a more personalized setting that will work for you.
People often come to me because a friend or family member recommended me. I highly value recommendations like this! But I'm also very appreciative for the wide reach of the internet, and would be happy to meet you if you've found me that way, too!
You can check out all of the testimonials on this site, whether they're good or bad. I don't solicit those testimonials and I don't edit them. I leave it up to you to have the freedom you deserve as you decide if we should work together or not.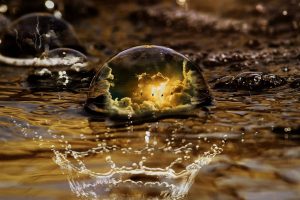 I honestly believe that people will end up going where they need to. So if you're not feeling drawn towards working with me, then it's certain that either I'm not the one who should be doing readings for you, or that you simply are not ready yet. If you feel like you are not ready yet, then please feel free to browse this site and read my blog posts anyways. Maybe it's not a reading you need at this point, but perhaps you can gain something else by doing this.
Find Out More
I live and work on the east coast in the United States. I also travel around the U.S. and Canada speaking at events, teaching workshops, and participating in round-table discussions related to psychic topics. For those near me in Boston I offer private in-person readings, but thanks to modern technology I offer psychic readings to anyone around the world via phone, email and other methods.
Sign up for my mailing list so you don't miss out on the latest information about special offers, workshops and other events. Please hang around on the website, and of course feel free contact me with any questions you may have. I am also putting together some new workshop topics, so keep an eye on this site. I look forward to meeting you!
Burning questions on your mind? Get a flicker of the future with a psychic reading!